Sustainability is affecting us all
– Leaders must embrace the sustainability challenges and develop goals, strategies and structures removing any conflicts between sustainability and business goals/profitability.
We wanted to learn more about Pål Rune Johansen, his thoughts on leadership and the way forward for Elpro Group and the maritime industry in a rapidly changing world. So, we have asked him some questions.
Q: What type of leader are you?
A: I am a very strong believer in goals and to perform a goal-oriented leadership. I think it is paramount for any organization to constantly seek purpose and rationales in what we do, every day and that our daily efforts contribute towards achieving common and agreed goals. A prerequisite for such perspective is involvement, broad participation, and deep sense of ownership amongst all colleagues. This philosophy substantiates and nurses Elpro's core values; Trustworthy, Competent, Flexible and Capable.
Q: What do you find most inspiring in your job?
A: It is very inspiring to work together with capable co-workers, partners, suppliers, and customers. Joint efforts that result in the best solutions for our customers supersedes the joy of achieving the same alone. A vice man once said; If you want to go fast, go alone. If you want to go far, go together. In Elpro we get inspired by going far and beyond.
Q: What future vision – related to leadership, competence development and sustainability – do you have for the company?
A: Our vision: Elpro Powers the Electric and Sustainable Future seeks to address many layers of our thinking, both internally and externally. Sustainability is today something that affects all, spanning from the big picture to what we do as individuals every day. Leaders must embrace the sustainability challenges and develop goals, strategies and structures removing any conflicts between sustainability and business goals/profitability. This process requires not only leadership but also new competencies and breathing space for new ideas and different thinkers. The maritime industry is by nature somewhat conservative. However, we see small and large initiatives addressing the industry challenges. Elpro participate in this process and see that we constantly need to acquire new knowledge, cooperate with new partners, and adapt our strategy along with new and constant changing demands.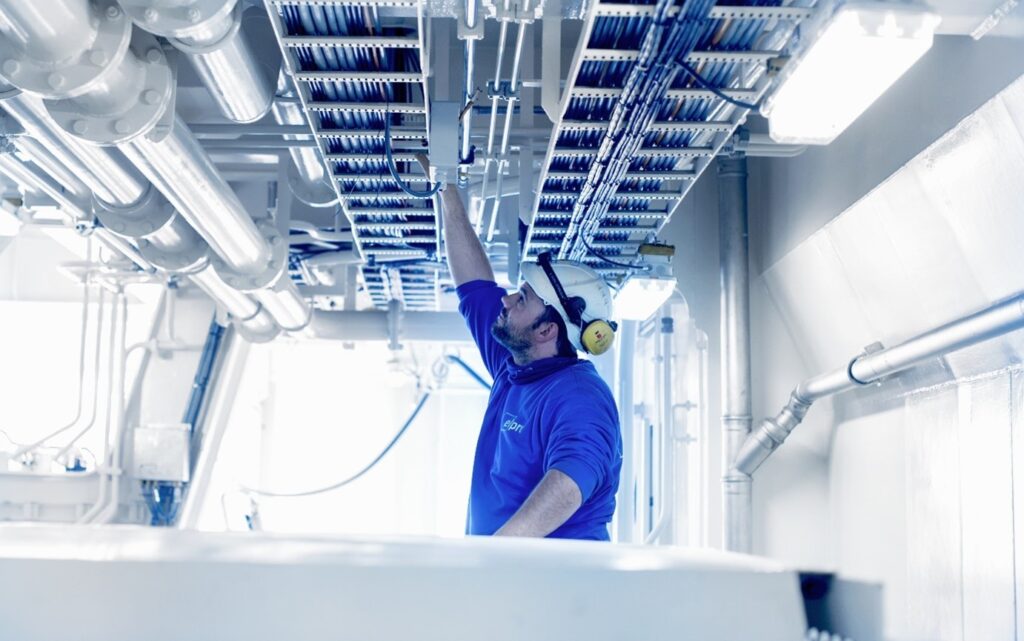 Q: What is the most important experience you have had last year during the Covid-19 pandemic? How has the pandemic affected the company and the organization?
A: Elpro Group consist of 3 different companies addressing different market segments. Our factory, Elpro Solutions, which amongst other things manufactures switchboards to the maritime industry, was significantly affected by the pandemic. Our maritime electric system and service provider, Elpro Electro, lost a significant portion of order backlog in the initial phase. However, the latter showed a tremendous ability to shift business focus towards other market segments effectively counter striking lost order backlog with new projects.
When the unexpected happens, one can choose how to respond. One can take on the Victims role or the Actors role. Choosing the latter generates energy, and managed correctly, will generate opportunities previously not perceived. Combined with agility, flexibility and knowhow such opportunities will eventually turn out profitable for the whole organization. I think that is the most important experience and learning Elpro has gained from the pandemic.
Q: On a personal level, what are you most looking forward doing when the pandemic is finally over?
A: I think there are several things, but surely physical meeting with colleagues, customers and partners is on the top of the list.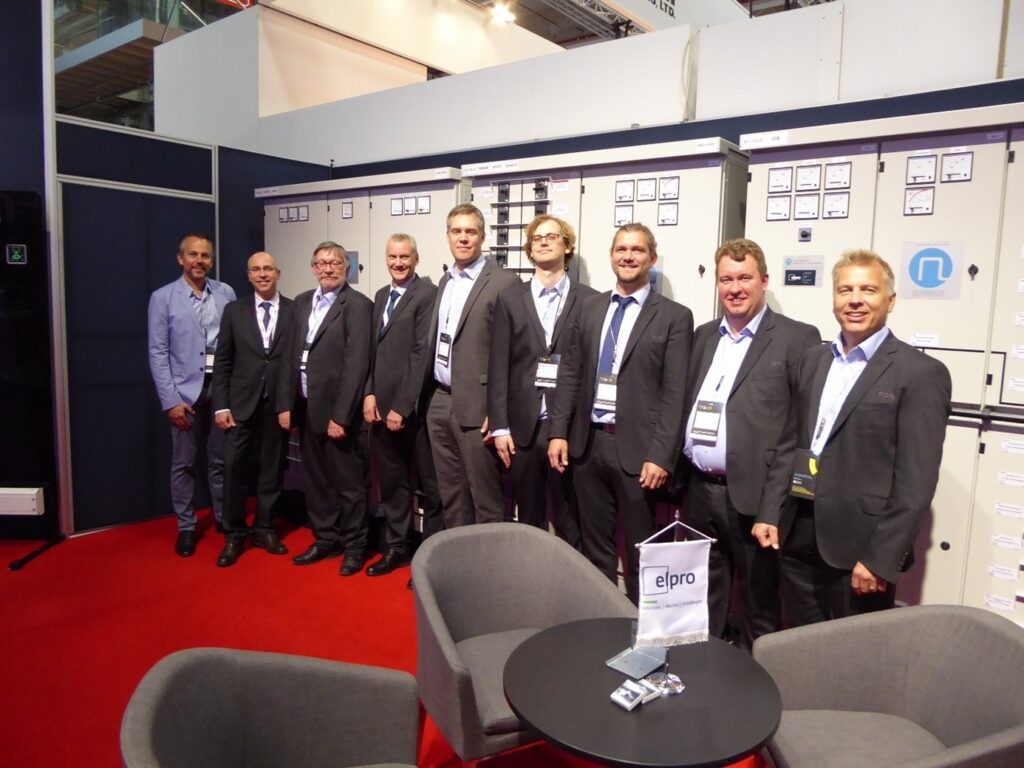 Q: How do you think working life will change in the future, and how will it affect your management?
A: I think the pandemic has shown that it is possible to do business without physical meetings and that Norway really has capitalized on the deployment of nationwide IT infrastructure. Seen from a management point of view, the situation has taught us the importance of our general IT skills and ability to communicate effectively and concretely through the IT based tools and applications. By doing so, I think we will realize that the need for travelling will permanently be reduced. Furthermore, I believe through established non-physical processes and related competency, our business processes will include a larger acceptance for reduced physical meetings. By nature, a more sustainable process.
Q: What do you think about the future prospects, challenges and opportunities for maritime companies and the maritime industry?
A: 71% of our planet is covered with water. No pandemic will change that. In the foreseeable future we will continue to transverse the oceans, transporting goods and people, harvesting marine resources and spend time at sea simply for recreation. What will change, however, is how we value our existing fleet and how to further capitalize on the same trough upgrades or redesign, how to construct new fleet, how to decommission old vessels, what energy carriers to use, how to produce and distribute the energy, and in general how the maritime industry will act towards the UN Sustainable Development Goals. In this perspective, there will be a host of challenges and vast opportunities. The businesses that manage rapid adaptation to changing demands, who can see clearly through the big cloud of new technologies and choose right paths ahead, and who is financially sound, will enter prosperous times.
Q: How have you benefitted from the NME membership?
A: For me and Elpro it is important to see our self as a part of the big picture and where in the value chain our offering has its best fit. NME consist of partners and structures in both ends of our offering structure, hence forms a very important platform for our development going forward both socially, professionally, and business vice. Through NME, we solidify existing relations, creates new ones, and even find joint opportunities that would be harder to identify without.
About Pål Rune Johansen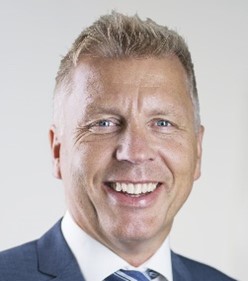 Pål Rune Johansen was born in Trondheim, Norway in 1969. He holds Master of Science from NTH/NTNU in mechanical design and materials technology. During his professional life, he has held various management positions, amongst other Site Manager in AF Gruppen, Managing Director in Noca AS and Senior Vice President in Q-Free ASA. He has held his current position as CEO in Elpro Group AS since 2018.
About Elpro Group
Elpro consist of 130 highly skilled industrial and maritime engineers, electricians and system experts. At their factory they design and manufacture mechanical and electromechanical products and systems. At their facilities allocated close by Fosen Yard, they design and deliver advanced electro technical solutions and services, meeting the highest of standards within the maritime industry. If you would like to learn more about Elpro go to: www.elpro.no