Want to know where you can meet us?
Find out here! Upcoming events:

SMM 2021 – goes DIGITAL
2 February 2021

-

5 February 2021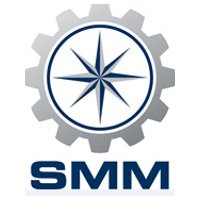 New dates 2 – 5 February 2021
SMM will take place – fully digitalised and extended until the next SMM in September 2022. With a powerful digital platform, they aim to turn the world's largest meeting place for the maritime industry into a lasting global industry marketplace.
SMM DIGITAL – the maritime business hub, will kick-off as planned from 2 – 5 February 2021 and remain online for one and a half years. It will give companies state-of-the-art exposure to a global audience, host the conferences, bring in the media, and take business initiation, networking or even recruiting to a whole new level – never before has it been so easy to connect with about 50,000 players of our industry. 
Seize the opportunity of SMM – the digital way:
2,200+ companies from the entire maritime value chain
50,000 industry professionals from 120+ countries
Top-notch conferences with insights into key topics
24/7 global online presence until next SMM in September 2022
So, get ready to experience SMM from the comfort of your (home) office. Stream the conferences while having a cup of coffee. And chat with maritime professionals any time you want.
SMM DIGITAL is built to become our industry's most comprehensive, informative and effective tool for business­ – not only for four days, but for one and a half years. Make sure that you're a part of it and present yourself to the global maritime community.

Check out the digital platform here: SMM DIGITAL
Book your digital exhibitor package @SMM DIGITAL
SMM offers four different digital packages for you to choose from; the Starter package, the Performer package, the Master package and the VIP package. Content and price are listed under each package. Check out the packages here: Exhibitor packages
As a pavilion organizer, NME will also have a digital package and create a national pavilion platform where we will market all our exhibitors with a link to each company's own profile on the platform if you decide to participate. We strongly recommend that you participate to make SMM a valuable digital event.
Please note that if you are interested in participating, you have to register online, book your own digital exhibitor package and publish your own profile on the platform. You will then also be included in our national pavilion platform.
Please also note that the set-up fee on the participant packages is waived if you register before 31 December.
Be prepared, be present and follow up
Digital events are new to us all. We would therefore like to add that preparations beforehand and participation in the live event is even more important at a digital event as it is at a traditional trade show. You need to prepare well and participate during the live section and of course follow up all leads afterwards.
We hope to see you online @SMM DIGITAL in February so that we all can contribute to an excellent digital SMM which the industry needs in these trying times!