Want to know where you can meet us?
Find out here! Upcoming events:

SMM 2020 – NEW DATES
2 February 2021

-

5 February 2021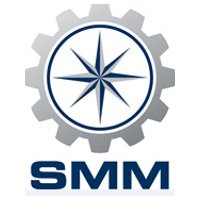 New dates 2 – 5 February 2021
Due to the escalating challenges we all face as a result of the Coronavirus-COVID-19 pandemic, SMM 2020 will be postponed from 8 – 11 September 2020 to 2 – 5 February 2021. We will keep all exhibitors in the Team Norway Pavilion updated. 
We have the pleasure of inviting you to exhibit in the Team Norway pavilion at SMM 2020. The pavilion is located at a prime spot in hall B7 and will appear in a unique design that highlights the Norwegian trade mark: quality. Standing together generates lucrative synergies and gives each company more attention from both leading stakeholders, media and government officials.
Why SMM?
When it comes to meeting up with all the leading stakeholders of the global maritime industry, there's no place like SMM. It's here where the key players of the various sectors discuss and introduce solutions that define benchmarks for the age of Green and Smart Shipping.