SMM 2021 – goes DIGITAL
2 February 2021 – 5 February 2021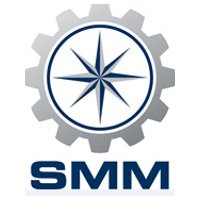 Due to the course of the CoVID-19 pandemic and its associated restrictions make it impossible for many companies around the world to participate at a physical trade show in Hamburg in February. However, SMM will take place – fully digitalised and be extended until next SMM in September 2022. With this powerful digital platform, SMM aim to turn the world's largest meeting place for the maritime industry into a lasting global industry marketplace.
SMM DIGITAL – the maritime business hub, will kick-off as planned from 2 – 5 February 2021 and remain online for one and a half years. It will give companies state-of-the-art exposure to a global audience, host the conferences, bring in the media, and take business initiation, networking or even recruiting to a whole new level – never before has it been so easy to connect with about 50,000 players of our industry.

Seize the opportunity of SMM – the digital way:
• 2,200+ companies from the entire maritime value chain
• 50,000 industry professionals from 120+ countries
• Top-notch conferences with insights into key topics
• 24/7 global online presence until next SMM in September 2022
Digital packages
SMM offers four different digital packages for you to choose from; the Starter package, the Performer package, the Master package and the VIP package. Content and price are listed under each package. Please note that if you are interested in participating, you have to book your own digital exhibitor package directly and publish your own profile on the platform.
Check out the packages as well as the entire digital platform and its possibilities on SMM Digital